Revelation: Splitsvilla fame Paras Chhabra spotted Parth-Gaurav in Goa; saw Parth-Vikas kissing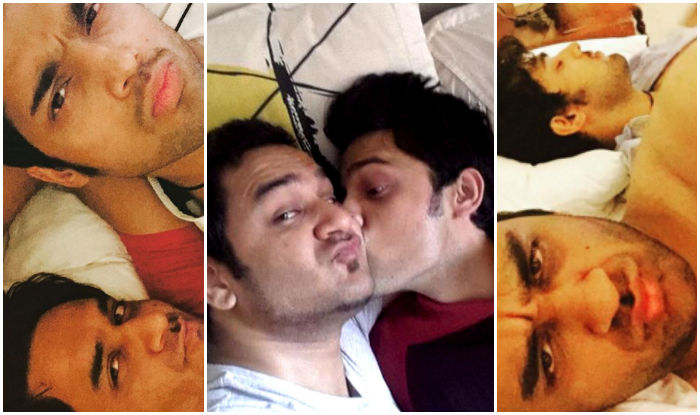 The controversy related to
Parth Samthaan
and his alleged link-up with Gaurav aka Gauri Arora seems to have gone to the next level with Subhash Singh, the Producer of Parth's upcoming film, claiming that his hero is indeed innocent, and that he has never met Gaurav (now Gauri), especially in Goa.
Now,
Tellychakkar.com
has got yet another interesting lead-up which actually might validate the fact that Parth was in Goa at the time when Splitsvilla was being filmed. And this could also mean that Parth and Gaurav did meet each other in the beautiful locales.
In order to dig up more information, we called a popular
Splitsvillain
Paras Chhabra
, who came up with some startling facts on the issue. Paras and Gaurav were in Splitsvilla in the same season (8).
Not only did he confirm the then relationship of
Vikas Gupta
with Parth Samthaan, but he also
explained about the closeness that Parth shared with Gaurav.
Said Paras, "When Splitsvilla was being shot in Goa, Parth had come to meet Vikas Gupta. They, in fact, spent three nights together in Vikas's room. At that point of time, Vikas introduced Parth to all of us who were part of Splitsvilla, which included Gaurav too. Though I really cannot comment on Parth and Gaurav's relationship status, I can say that I have seen them enjoying good conversational time out there in Goa. Post the Goa stint, I have seen Gaurav chatting with Parth on a regular basis."
Also, Paras went a step ahead in telling us that, "At that point of time, Parth and Vikas were going strong and I have in fact seen them kissing each other."
Wow!! Here is a picture of Vikas and Parth taken in Goa during the filming of Splitsvilla, which suggests the fact that Parth did make it to Goa to meet Vikas on a personal level. And this also asserts that Parth indeed met Gaurav aka Gauri at the same place.
Take a look at the picture, folks!!
We made an attempt to connect with Vikas, Parth and Gaurav (now Gauri) but did not get any comment till the time of filing the article.
Some stunning revelations here... We wonder what will crop up next in this controversy. Keep reading
Tellychakkar.com.
Disclaimer:
Any content appearing under 'Gossip' section is purely gossip and TellyChakkar.com does not comply with the same.