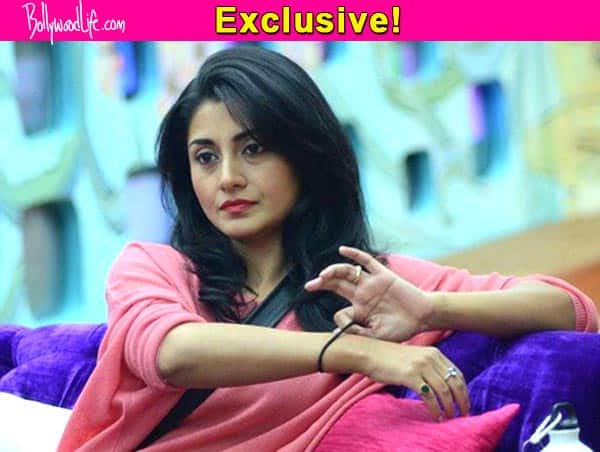 Rimi is finally OUT and we can't be any happier than this
We just informed to you how
Rimi Sen has been evicted from Bigg Boss 9!
Although the eliminations will be aired tomorrow, but our source exclusively revealed to us that Rimi has got the least number of votes and will eventually be asked to leave the show on Monday! Well, sorry Rimi but we don't feel even a bit for you after hearing this! You deserved this eviction way back but foolish fans like us had faith in you, hoping you would fair better in the coming days! Anyway, considering Rimi took us for granted, which she clearly did just for the sake of bank balance. Here are 5 reasons why I think Rimi was an EPIC disappointment on Bigg Boss 9 and we would never wish to see someone like her on the show ever in future:
#Don't give a f**k attitude
It's good to be carefree but not at the cost of other contestants! Given that everyone is here to play a game, Rimi should have at least tried putting in some efforts. Even if she had to just instigate a fight between two people and sit back enjoying the fun. Or ***** about someone apart from ranting why she hates Bigg Boss! Why act like you don't want to exist at all?
#Ungrateful and ****y
I don't understand how can someone lash out at a show without even trying to be an active participant in it? The channel approached Rimi hoping she would give them good TRPs and must have even offered her a whopping amount! But all that you do is enjoy the free bank balance by simply cribbing about how Bigg Boss should be banned? If you really want to ban it, prove that you are at least worth doing something!
#The annoying laugh after EVERY fight
You don't perform during any task and then you end up laughing at others' misery? Like seriously? Yes! We are referring to the same luxury budget task when the whole prize money was brought down to zero just because of Rimi! She shamelessly sat there laughing at others, unfazed by whatsoever the others have to say!! I mean why? I would have been SO happy had someone slapped her for this! But yea, not to forget the rules on Bigg Boss…
#No respect for Salman Khan
Considering none of the contestants could convince her to perform, host Salman then intervened in the issue and tried making Rimi realise that it's high time she performs! But a brash Rimi even chose to ignore Salman on this. All that she had to say in reply to him was – "I can't do hardwork! Maybe I am a pyscho. Main sirf paise ke liye yahan aayi hun" I mean how can someone be so desperate for money? That too on a show where a million fans expect drama, controversy and something to keep them interested? If this is what you had to give, then I am glad you left Rimi!
#And finally after all of this, you still don't leave the house when Bigg Boss opens the door for you
Had Rimi been so desperate to go home, then why the hell didn't she pack her bags and walk out of the show yesterday? Bigg Boss had opened the main door and had even announced that whoever wants to leave is free to go! But Rimi then switched her game plan saying, "If I have survived doing nothing for 7 weeks then why not some more?" Well, is it just us or even you guys felt like going right there and dragging her out of the show when she said that? Such a fake attempt to stay on the show! You don't deserve Bigg Boss, for sure babe!
Rimi is a good example for not just future contestants but also the channel and the production house who should screen candidates based on their genuine interest to go on the show. Clearly Aman Varma would have stayed on the show for a longer time if it wasn't for Rimi. She not only damaged her own reputation but also cost other contestants a chance at winning the game.
Tags: Bigg Boss 9, rimi sen, bigg boss 9 forum, bigg boss 9 india forums, big boss 9 forum, bigg boss double trouble forum, india forums bigg boss double trouble, bb9 india forums, bigg boss 9 double trouble forum, bigboss forum, bigg boss 9 double trouble india forums,